Kotter's Eight Steps
Change is difficult to implement in any organisation, but a few models do exist to help managers accomplish this most challenging of leadership tasks. John Kotter's eight-step change model is probably the most highly-regarded and widely used amongst them and is a staple of any MBA syllabus.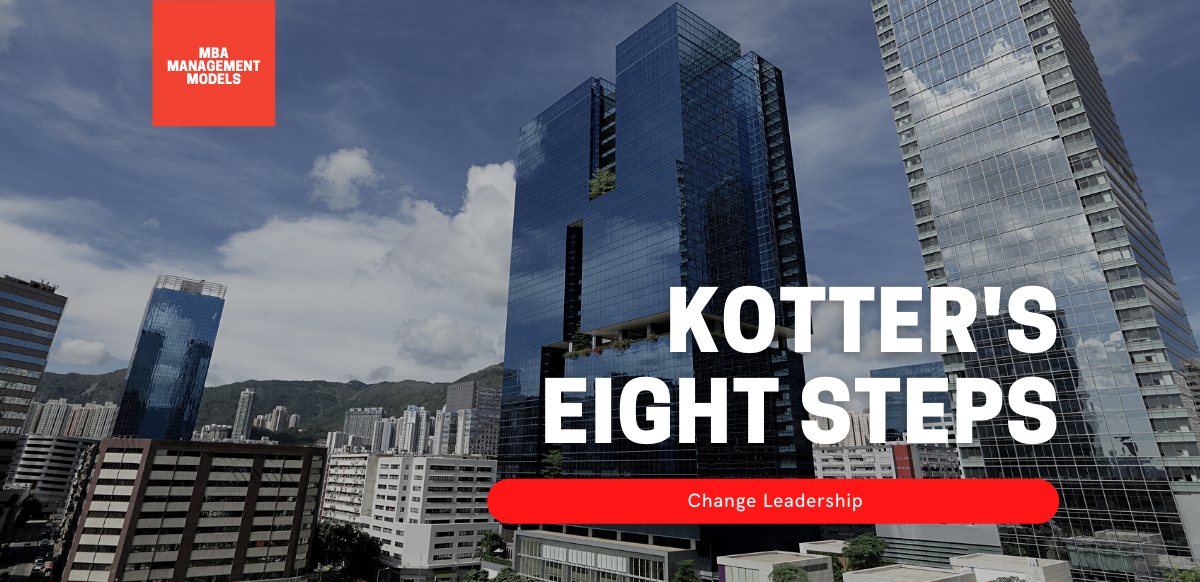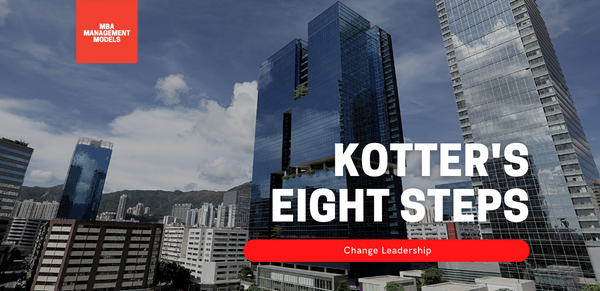 What it is
Kotter's model is an eight-step process to help leaders guide teams through complex change management projects.

The eight steps, which should be followed in order, are:
Establishing a sense of urgency
Creating the guiding coalition
Developing a vision and strategy
Communicating the change vision
Empowering employees for broad-based action
Generating short-term wins
Consolidating gains and producing more change
Anchoring new approaches in the culture
Change management is one of a manager's most challenging leadership tasks. Kotter focuses on the people side of the process, acknowledging that leaders can achieve nothing without followers.
Background
In 1995 the Harvard Business Review published an article by Harvard professor John Kotter entitled "Leading Change: Why Transformation Efforts Fail". In this article, Kotter drew on over fifteen years of research and analysis into dozens of attempts within organisations to produce significant and valuable change.

The conclusion of this analysis was his now famous, eight-step change framework which aims to help managers develop change strategies and reduce or nullify resistance to change.
When to use it
Kotter's change model is suitable for use in any change scenario within an organisation, from small operational changes to large organisational restructures.

Examples may include:
Implementing a new IT solution
A restructure of all or part of an organisation
Putting new processes or procedures in place
The model can also be helpful in diagnosing why earlier attempts to implement change have failed and determining useful next steps to pursue success.
How to use it
In his original article and subsequent book "Leading Change", Kotter describes in great detail the intent of each step and tasks to be carried out within each. In reality, the exact detail of the necessary tasks depends greatly on the context of a particular change management project. Clearly, much will depend on the specific circumstances and the environment in which the plan is to be executed, so a leader should be prepared to adapt any part of the change plan to better guide employees.

Below is a brief description of each step in the model:
Step 1: Establishing a sense of urgency
This step is intended to reduce complacency within an organisation, a factor that Kotter identified as one of the key reasons for failure within change initiatives. Creating a sense of urgency is vital if a leader is to establish a group of people with enough power and credibility to guide the effort and convince key individuals to invest the time and resources necessary to create and communicate a change vision.

Kotter goes on to consider the role of visible crises in capturing people's attention and elevating urgency levels. Most firms find it difficult to move beyond Step 4 of a major change initiative unless the majority of managers honestly believe that the status quo is unacceptable and are pushing for urgent change.
Step 2: Creating the guiding coalition
Popular business leadership stories may lead us to believe that major transformation can be led entirely by a single person. In reality, any significantly sized change initiative will require a team of people to develop a vision, communicate it to a wide audience, remove any obstacles, lead and manage multiple individual change projects and anchor the new approaches in the culture of the organisation. Therefore, a strong guiding coalition must be formed with the right composition, level of trust and shared objectives.

Kotter identifies four key characteristics to look for when selecting members of a guiding coalition: position power; expertise; credibility; and leadership. The combination of trust and a common goal shared by people with these characteristics will result in a guiding coalition with the capacity to make the required change happen despite all the forces of inertia that occur naturally within an organisation.
Step 3: Developing a vision and strategy
This step involves both creating an imaginable picture of some future state, with some commentary on why that state is desirable, and a strategy for achieving that vision.

To make that vision something that employees are willing to commit a significant proportion of their time and resources for an extended period, the vision must clearly communicate the overall goal of the transformation, their role within it and how it benefits them as an individual. It is important that the vision is not created in isolation and that key stakeholders are heavily involved to ensure that they feel a sense of ownership and are fully bought in.
Step 4: Communicating the change vision
The real power of a great vision can only be realised when most of the people involved in the enterprise have a clear understanding of its goals and direction. This shared sense of a desirable and realistic future can help motivate and coordinate the people and actions required for successful transformation.

In large organisations, this can be very hard to accomplish effectively as there may be many layers between leadership and those involved in the day-to-day operations. Therefore, significant effort may be required by leaders throughout the organisation to ensure all involved are fully aware of the vision and the strategy intended to achieve it. Time should be set aside for addressing people repeatedly through multiple means and answering questions and addressing concerns.
Step 5: Empowering employees for broad-based action
Even with the first four steps complete, there will naturally still be some resistance within the organisation. This resistance will come either from individuals and groups or current structures, processes or other business requirements.

In this step, Kotter advocates removing or mitigating any potential obstacles to change. This may involve minor restructuring, at least informally, staff training, alignment of current systems and processes and dealing with people who are actively or passively undermining the attempted change. In essence, once this step is complete there should be nothing stopping a successful transformation by a committed team.
Step 6: Generating short-term wins
Major change initiatives take time, so in this step, Kotter advises change leaders to generate some quick wins, ideally within the first few weeks or months of a transformation project.

By delivering some short-term wins leaders can provide some justification for the initial costs of the project which can help keep major stakeholders on board. In addition, these quick wins can help motivate those implementing the change and further reduce the power of any parties still resistant. Finally, by delivering value to the business and gathering feedback early, it is possible to fine-tune the vision and strategy and build momentum for the subsequent phases.
Step 7: Consolidating gains and producing more change
While short-term wins are certainly important, it is equally important not to celebrate them too early. An early declaration of victory can lull people into a false sense of security and cause them to lose their sense of urgency.

In successful transformations, the guiding coalition exploits the credibility and morale boost afforded by the short-term wins to push forwards with more change and a greater sense of urgency. Leaders should be constantly on the lookout for ways to make further improvements and reduce complex interdependencies.
Step 8: Anchoring new approaches in the culture
Once a successful transformation has taken place and it is clear to all that the new approaches are superior to their predecessors, it is time to embed them in the corporate culture. This final vital step is necessary to ensure that it becomes part of everyday working and people don't begin to slip back into their old ways of working.

This cultural change can be best achieved through verbal instruction and support alongside the careful selection of new hires and promotion candidates to ensure that they are compatible with the new practices. Without this step, the old culture will reassert itself and the effort expended to implement the change will have been wasted.
Frequently asked questions (FAQs)
Why does Kotter's model seem to ignore the technical side of change?
Change is all about people. Kotter recognises this, which explains the person-centred nature of all eight steps. However, this does not discount the need for technical competence when implementing the change.
Is Kotter's model suitable for all change initiatives?
Kotter's eight-step model works very well for top-down change where top management has a well-intentioned vision of the changes needed and a well-informed view of the organisation as a whole. However, if either of these prerequisites are missing, or the change is to be initiated using a bottom-up approach, this model may not be well suited.

Do any of Kotter's eight steps need to be repeated?
The model implies that change is linear rather than cyclical. In reality, it is important to design feedback loops into the implementation to ensure that any assumptions made are proving to be valid and that results are as expected. If the feedback indicates that changes to the vision or strategy are required it is important that the model is reapplied.
Related models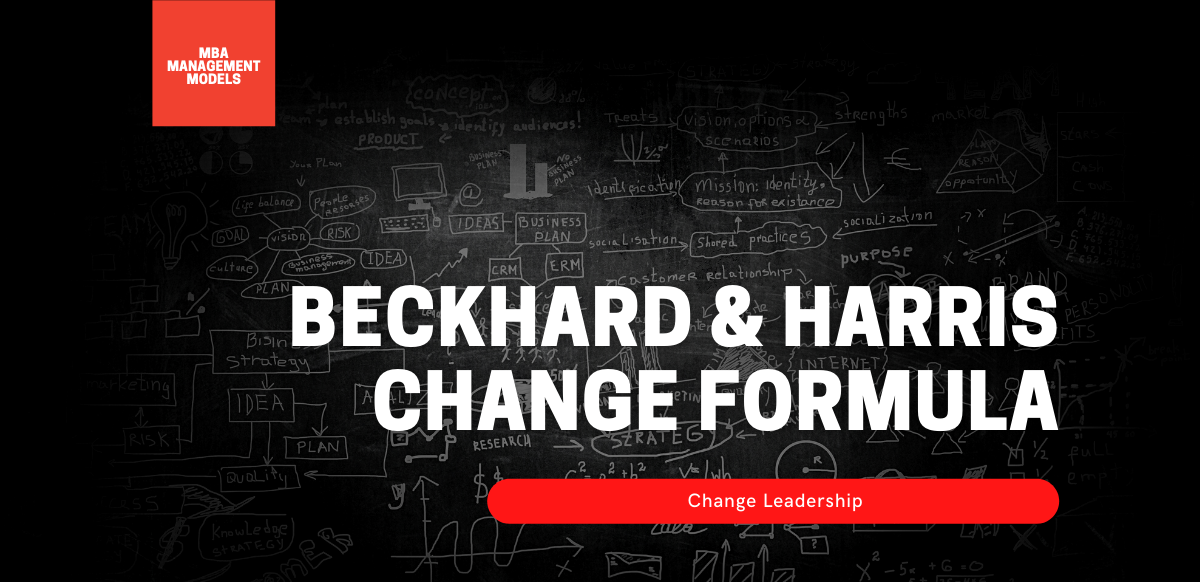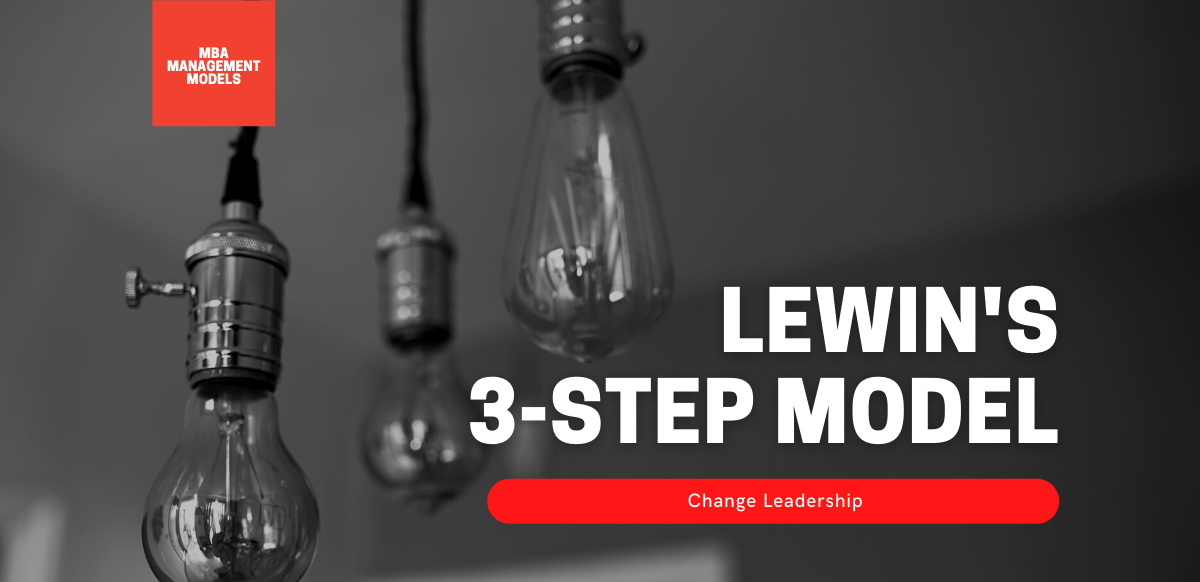 Further reading
Harvard Business Review (1995) Leading Change: Why Transformation Efforts Fail. Boston, MA: Harvard Business Review. Available from https://hbr.org/1995/05/leading-change-why-transformation-efforts-fail-2 [accessed 25 August 2021].

Kotter, J. (2008) A Sense of Urgency. Boston, MA: Harvard Business Press.

Kotter, J. (2012) Leading Change. Boston, MA: Harvard Business Review Press.

Kotter, J. (2014) Accelerate. Boston, MA: Harvard Business Review Press.
---
Some of the links to products provided in this article are affiliate links. This means that the supplier may pay the owner of this website a small amount of money for purchases made via the link. This will have absolutely no impact on the amount you pay.